Under Brush (Prototype)
Hello and Good Day,
Grand stuff going on here! Digging deep into the GUI menus right off the bat. They can always be a chore and if I wait till the end to do they they will inevitably get rushed. I first sketched out an idea type thing: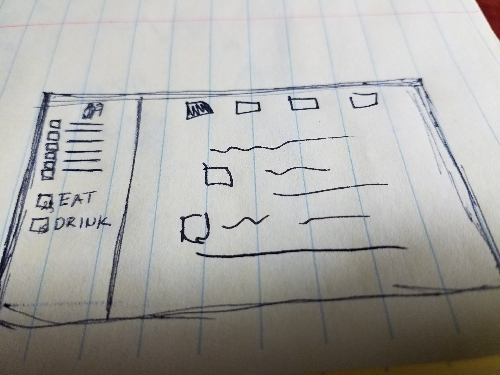 After that nice little scribble I took to creating it for reals using this as a Mockup: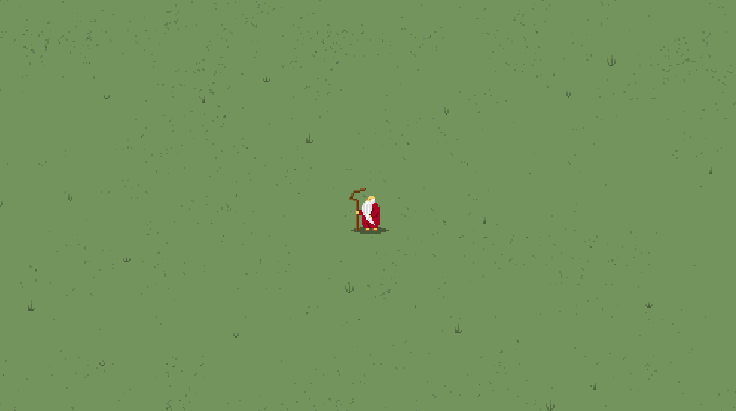 It is not done yet, but it is getting there. Placeholder Art for a lot of the icons and such. Little by little. So far I have the following complete in the main menu (ESC Key):
Background Menu Image
Health Bar Implementation
Eat/Drink/Heal Buttons added with working functionality and Inventory Levels
Player // Build // Garden // Options Sub-menus (No Content there yet)
After this work I moved onto some Sound Effects work (Never a Dull Moment Here!). I focused on the Important ones for a Survival Game. Cutting Wood, Tree Breaking, Mining, Rock Breaking. I also Created the Sounds for Using Items in the Main Menu - Healing, Eating and Drinking. Fun Fun Fun. The Wood and Stone stuff was a mess! (Safety Goggles Anyone?)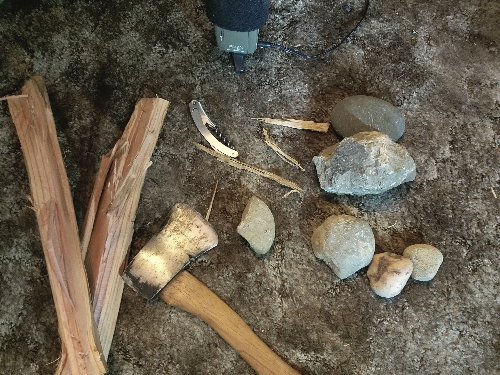 Going to start editing the Audio now! Then add it to the game! Here is all I have added to the game up to this point:
Initial Engine Setup
Main World set to 20,000 x 20,000 pixels (606 Squares Wide/High)
Create the Main Global Variables (Player, Health Bar, Collect-able, Placing, etc)
Added a Placeholder Tree Art
Added Chopping Animations
Added the ability to chop the tree
Added the ability to chop the tree down
Added collect-able wood item
Added the ability collect wood item
Added Menu BG and Stats
Created the "ESC" menu or "Main Menu" and programmed the Buttons
Designed the ESC menu layout
Added an Item Pickup Sound
Added an "Open Menu" sound
Added a button click sound
Added Heal, Eat, Drink Menu Options with Inventory Levels
Coded Healing, Eating and Drinking
WOW! Making good Progress. I'll keep on Keeping on!
Life is Short = Be Creative Get Under Brush (Prototype)