Under Brush (Prototype)
DEVLOG #14 - The Leaf Tree!
---
I have spent a lot of weeks thinking about how the world of underbrush will look. I tried to focus specifically on the character and what kind of place he would fit into. The thought of gigantic versions of small things entered my mind a lot, and for a long while I couldn't escape the idea of using giant mushrooms for trees. I really like giant mushrooms, but I kept on and at some point I hit the idea of using a giant leaf as a tree and it just felt right.

I mocked up some leaves but they were feeling too 'cartoony'. A rabbit once suggested to me that using photographs for reference might help the process. This may have been a dream but I thought photographs could give me a great variety of natural shapes that would really suit the 'nature' vibe of the game.
I took a lot of leaf photos, and I thought this one in particular would look great as a tree. I used the quick select tool in photoshop to trim it easily enough and then I gave it a slight rotation so it points straight up like a tree. I then shrunk it down to my target dimensions using nearest neighbour filtering to avoid blur.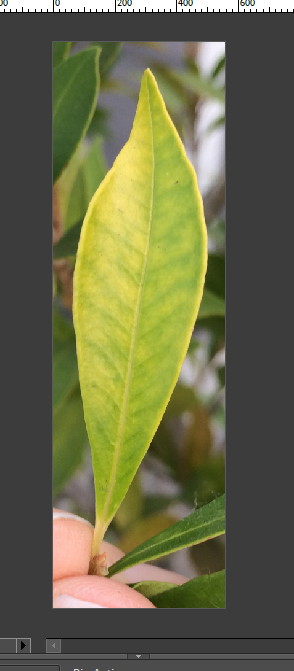 Once I had the pixelated version of the leaf, firstly I made a broad shading layer using a few shades of grey. On another layer I draw out the obvious veins and the outline of the leaf itself. I created the shading layer so I could use it to now blend with the detail layer. Once I'm happy with the blending I give it a basic colouring to give me a starting point.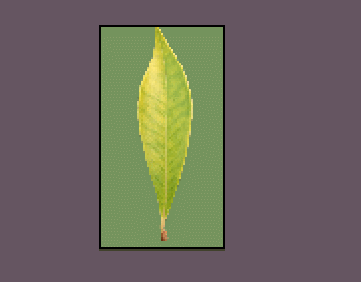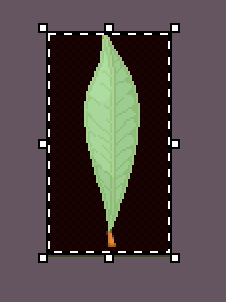 I moved on to colouring, this took a long time but I eventually arrived at this nice red and orange for the lead. I also chose a kind of red wood for the stump and log. I really like the colour of red wood in the real world, so I had been hoping to bring it into the game as well.
The eventual result.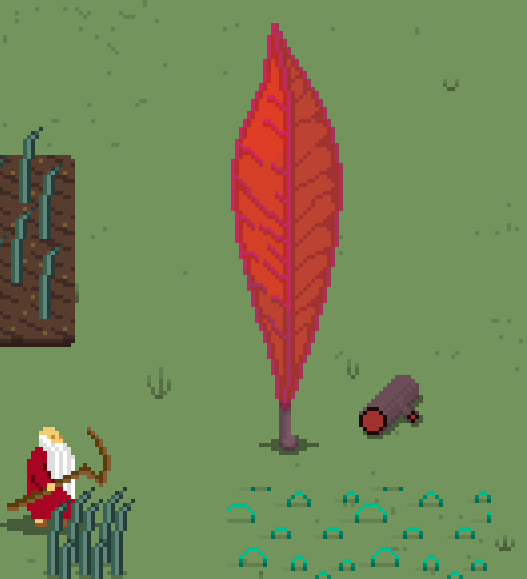 Thanks for reading, Alan
Get Under Brush (Prototype)