Under Brush (Prototype)
DEVLOG #11 - GUI Menus not Geoducks
---
Hello and Good Day,
GUI this and GUI that – Ever heard of a Geoduck? They are around my area (South of Seattle, WA) --- and people eat them....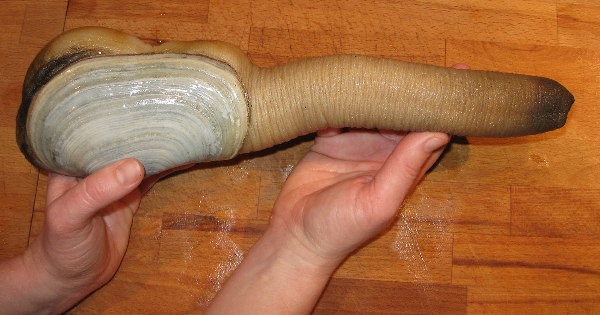 ----------> And they have nothing to do with this DevLog <----------
This is all About GUI Menus and how much…..well….uhg….I guess…..how fun they are?
I would like to now quote a great fellow DEV @skeletonware on his recent GUI Menu feelings....."it isn't fun and I don't like it at all" -- This is pretty spot on with how a lot of us Indie DEVs feel about the subject - LOL -
@skeletonware actually helped us test "Evidence of Life" - Give the guy a Follow and check out his Space Exploration game he is currently building!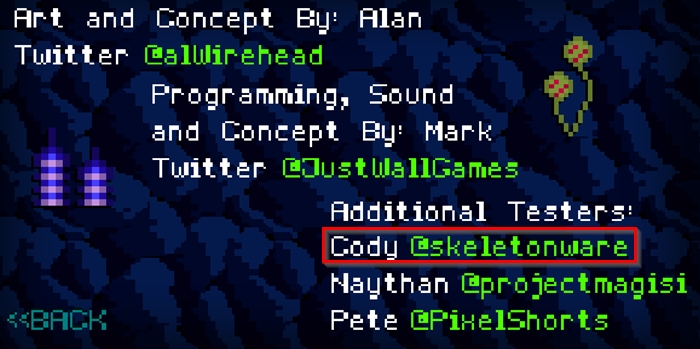 So........I decided to attack GUI Menus early in the process and go for the most ambitious setup yet. Multiple pages in one menu type of a setup. I had setup the initial idea and it exists in the current downloadable ALPHA 1.2 build. Now I have been working on beefing it out more and getting it more designed/completed. Here is a sketch I made which I always find helps me see the bigger picture when working with Menus: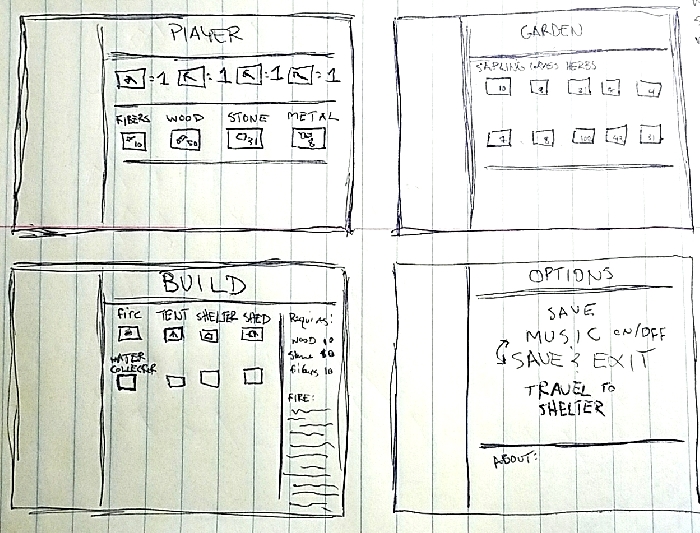 After I got that all together it was much easier to start building it out…piece by never-ending piece. GUI menus can be tedious and boring to create, but if you just focus on them and think about how cool it will be to have a cool menu and how cool other game's menus are to you it might give you the motivation you need to keep going on them. Here are some current screenshots of my work today. Still WIP for sure: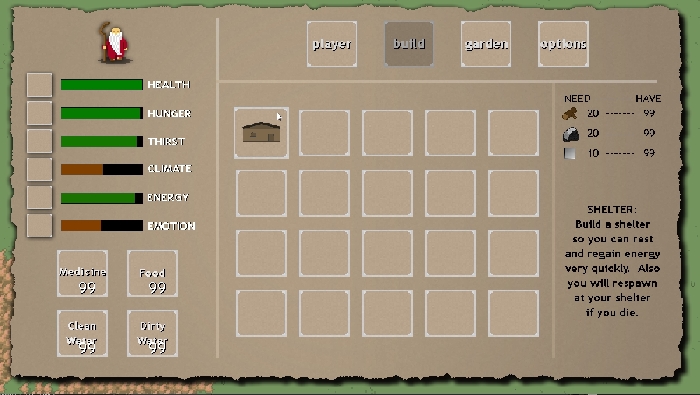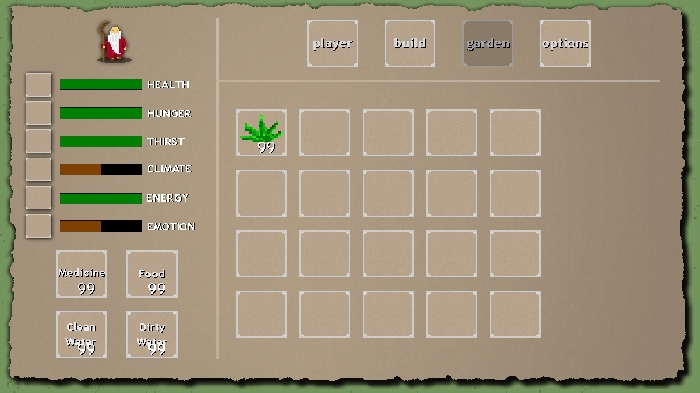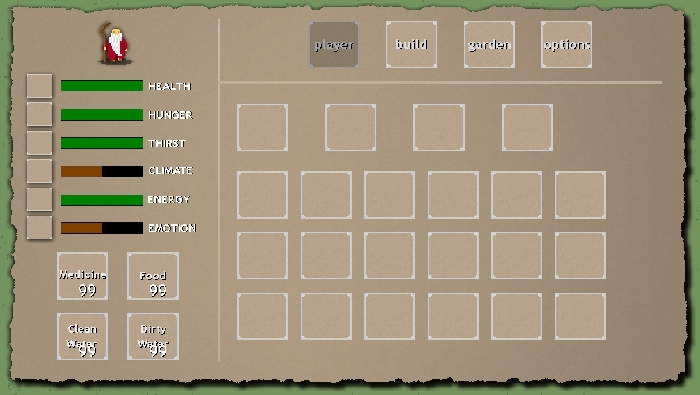 Life is Short = Be Creative Get Under Brush (Prototype)