Under Brush (Prototype)
DEVLOG #17 -- ALPHA Version 1.5 RELEASED!
---
Hello and Good Day,
I was supposed to go camping this weekend. Yet instead, I got a nasty chest cold. It sucks! But it gave me some more GameDev time! Time to complete ALPHA Version 1.5. The Largest Update to date! This time you get to try it out for real. No chunk of items like food, water and medicine. Now you need to Survive --- FINALLY! Many Thanks to my Homie @alWirehead ! He worked his tail off to get me all the art so far. We are very pleased with our Progress.
Here is an overview of what was added in ALPHA Version 1.5


New Gardens (Carrots and Ginger)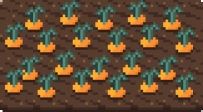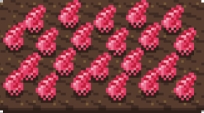 Thermometer / World Temperature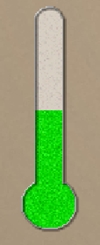 Here is the FULL List of all the Items Added and Changed in ALPHA Version 1.5 – Thanks for Reading! We Love You Long Time!
Added Carrot Plant in the World
Added Collect-able Carrot Item (Gives you 1 Food)
Added Collect-able Carrot Seeds
Added Ginger Plant in the World
Added Collect-able Ginger Item (Gives you 1 Ginger - Ginger to be Crafted to Medicine)
Added Collect-able Ginger Seeds
Added New Gardens to the Garden Menu
Added Ginger to the Player Menu (Inventory)
Implemented the Campfire
Implemented Boiling Water at the Campfire
Implemented Warming up at the Campfire
Added Collect-able Dirty Water
Added Collect-able Clean Water
Implemented the Well
Implemented Dirty Water Dispensing at the Well
Add some more temporary world ( A little more to explore)
Lowered initial Inventories to ZERO (Start testing game balancing)
Increase chance of getting metal from rocks from 10% to 50%
Increased the amount of thirst replenished from drinking clean water
Added Music to the game
Implemented a Random Music System
Fixed Multiple Bugs in the Place System
Added Collect-able Medicine
Added Place-able Medicine Table (Create Medicine)
Implemented creating Medicine at the Medicine Table
Created/Added Make Medicine Sound
Created/Added Boil Water Sound
Added "Controls" to the Options Menu
Sleeping in shelter now makes player temperature go up or down dependent of the weather
Implemented Healthbar on all Build-able items. Now it takes longer to build different items (Shelter, Campfire, etc)
Implemented a Temperature Level in the World (Randomly chooses Hot, Warm or Cold)
Added a thermometer to the Main Menu so you can tell if its Hot, Warm or Cold outside.
Resolved a Exploit where you could still rest and build, mine, chop etc
Pressing "C" if a Shelter is Build will Guide you back to you Shelter
Life is Short = Be Creative Files
Under_Brush_-_ALPHA_v1.5.exe
24 MB
Jul 09, 2018
Get Under Brush (Prototype)