Under Brush (Prototype)
Hello and Good Day,
Today I have been working on some more of the fun stuff --- Planning and Preparation ---
First I drew out a basic map idea in which I will base my work off of.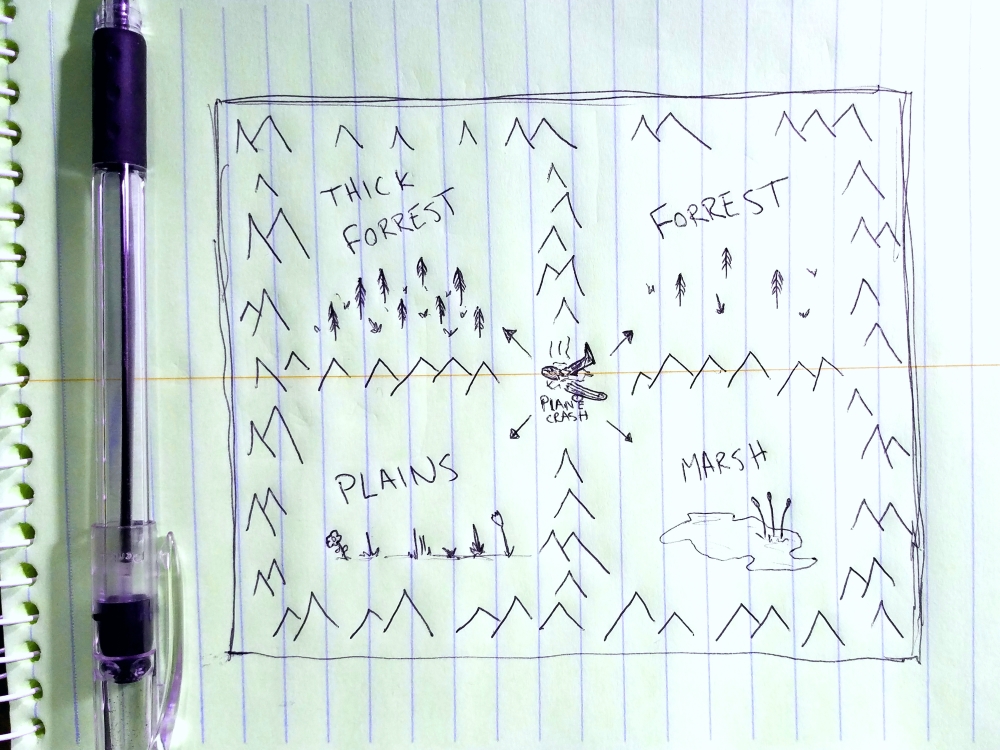 After that I started work on one of the most important parts for staying focused and to complete projects ----> Planning in Trello (https://trello.com) - Trello is a Free application which allows you to create cards to work. It helps me stay organized and allows me to add other developers to the project and assign them work. It was very useful for my last game (Evidence of Life) as I was working with @AlWirehead in a cooperative manor and Trello was our best friend! Here is the Trello board I created today for UnderBrush. It lays out all the features and "Stuff" we will need to create and develop. Once all the Cards are done in the To Do list we will have a game (for the most part). We will also use this for Logging any Bugs we find along the way. Like I said, Trello is the key to Free Organization.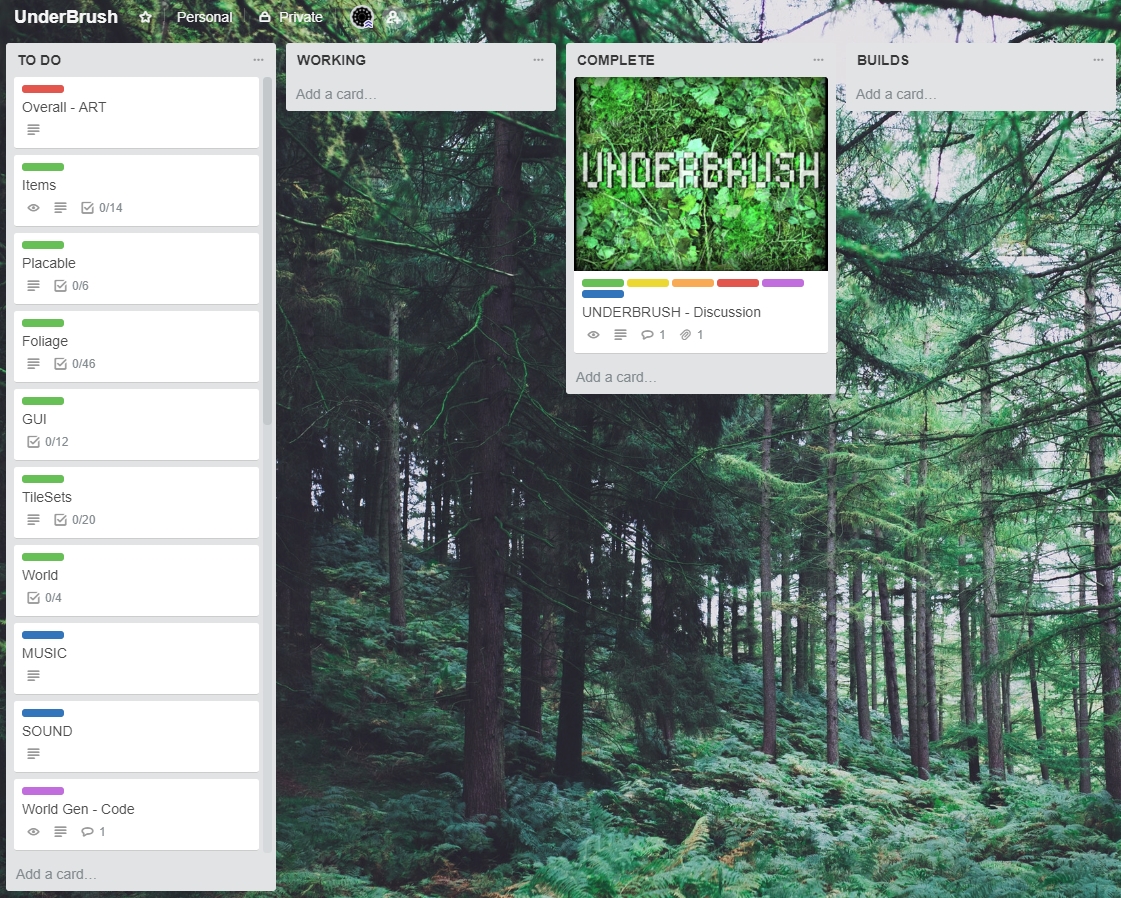 This is an Example of what type of info can go into a Trello card. This is just one of many examples. It is good for simple notes or even checklists of Assets needed.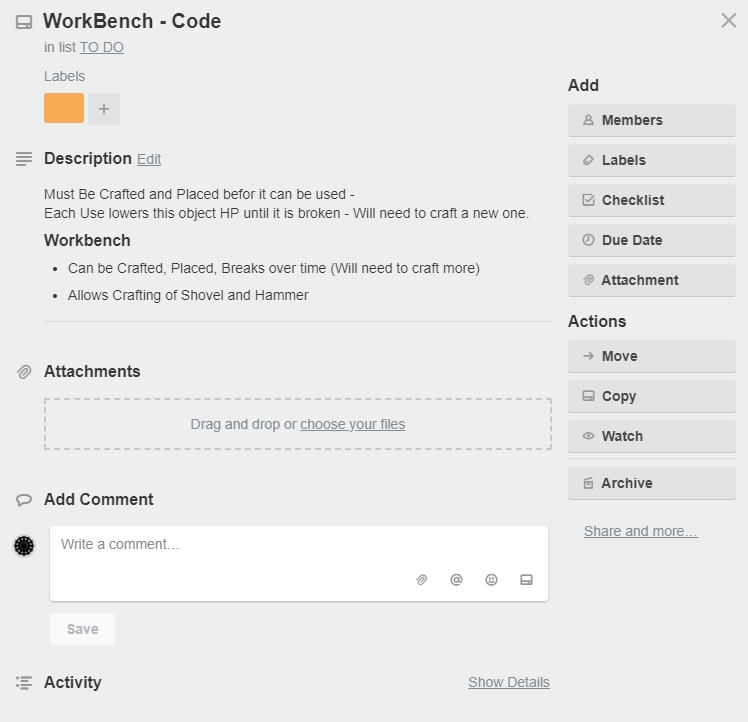 That brings me to my next fun fact! If you noticed I said "WE" a bunch. I am teaming up with @AlWirehead again for this project. He was such a pleasure to work with on Evidence of Life I knew we would work together again, and once I found that we both have the same love for "Survival Mode" in vanilla MineCraft I knew we would create a stellar Pixel Survival Game! Lets do this. Welcome Back Brother!
After I got all that in order I moved on to some initial setup in GameMaker Studio 2. I created the project as a GML project and set the Room Size/Viewports and got the game the size I wanted it to be. I also created a 33x33px Object just to test the size of the objects and such. I give you our game's 1st GIF!!!!!!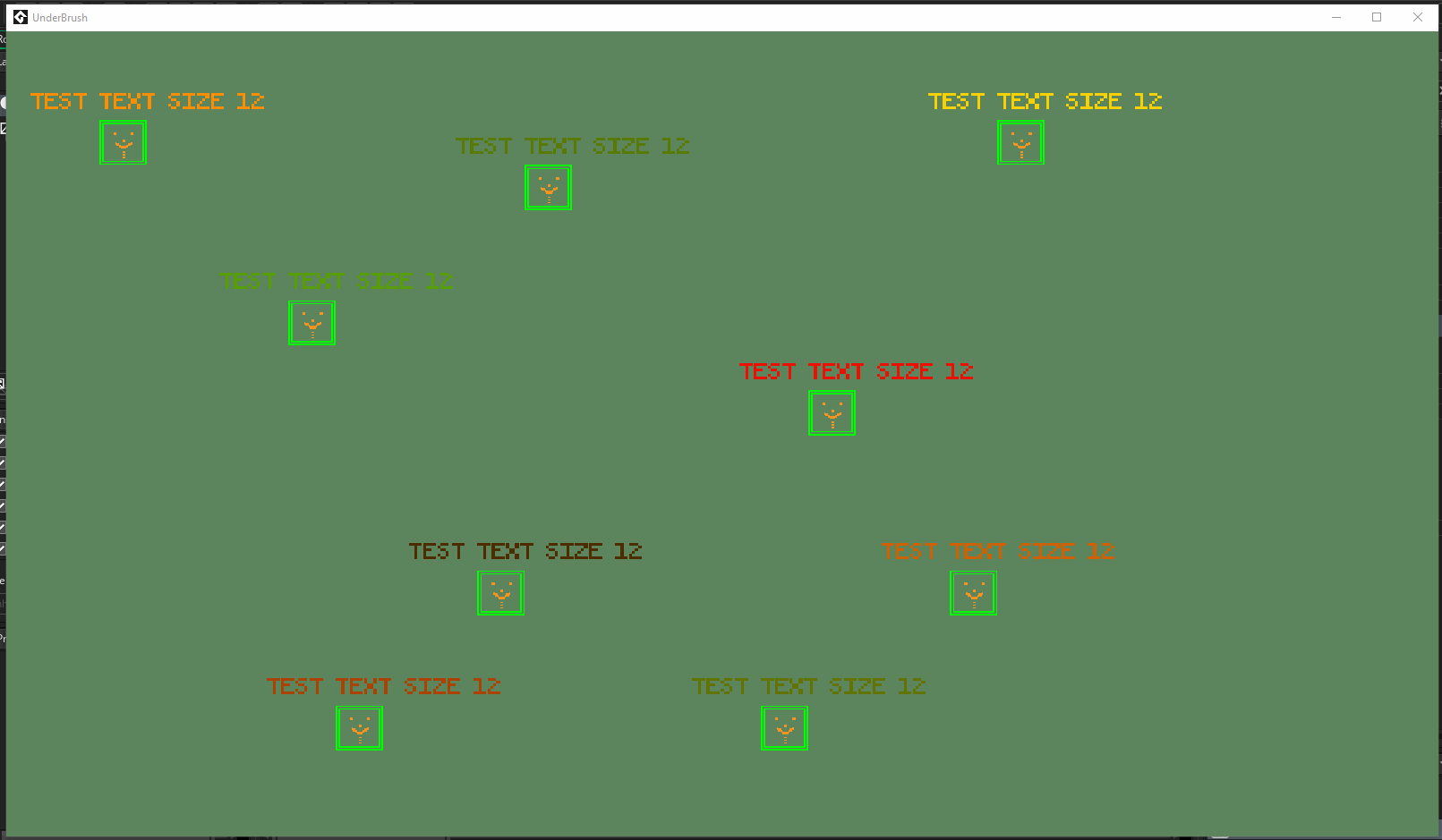 Cut and Press! Game is Complete! Leave Feedback below! JK <------------------------
This will be the final game window size and the Lime Green Squares are 33x33px which will be the size of the player, shrubs, etc. I also tested the Text Size and chose a Font. All very important element to the look and feel of your game. And this time I wanted to be able to use smaller fonts so I increased the Window/Viewport size to accommodate larger text and sprites. All-in-All I got a bunch done today! Here are some more screenshots of the GMS2 stuff I did: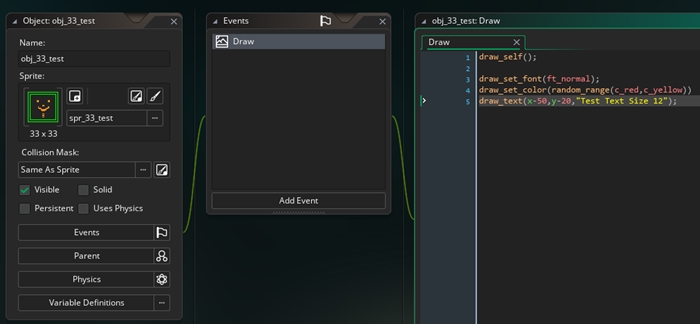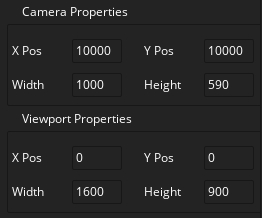 So now I shall move onto work with @AlWirehead getting him setup in Trello, Getting some Color Palette decisions made and getting to business!! Thanks for joining us here!
Life is Short = Be Creative Get Under Brush (Prototype)