Under Brush (Prototype)
Hello and Good Day,
Here is the 1st of many DEVLOGs for my new project UnderBrush. I will be sharing as much of my progress here in DEVLOGs in hopes that it is an nice little show-and-tell of my processes and some cool little things I do during game development. It is my hopes this is beneficial to others as well as it will be cool to look back and see what I did for a more ambitious project.
My First Image to Share: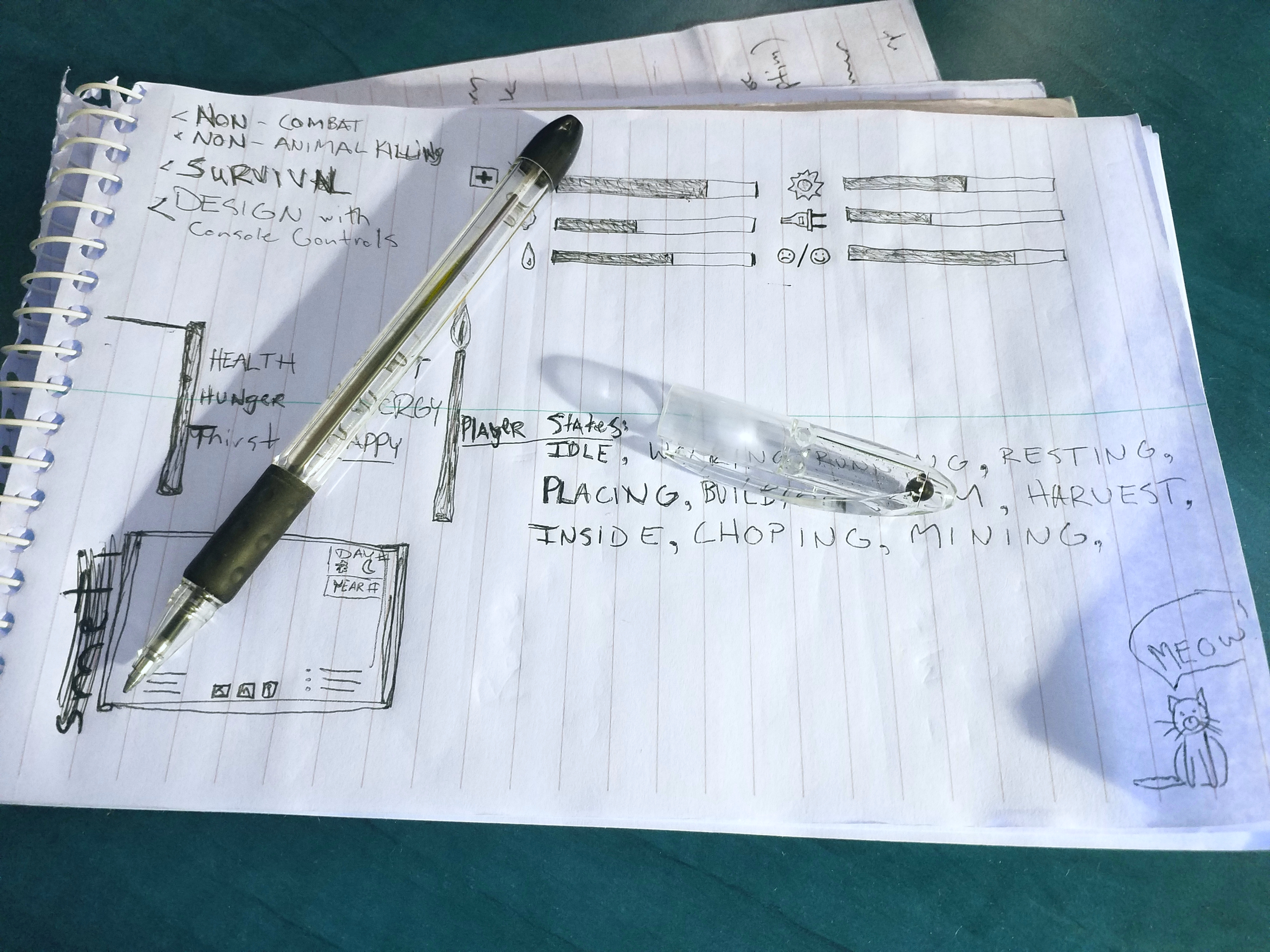 The first thing I always do is take pen to paper and jot down my ideas. This time I have a good plan on how the screen will look, what my player states will be and the "Survival" stats Bars that will tell you when you are about to die a horrible annoying death. And also a Kitty? A Random Kitty? Anyhow.........
Thanks for reading and stay tuned for more DEVLOGs here for UnderBrush - This is only the Beginning!!!
Life is Short = Be Creative

Get Under Brush (Prototype)