Hello,
I am so happy to be posting. I have been hard at work adding new features to the game. I hope to have a playable version very soon. I have a few people testing as we speak and have resolved a couple minor bugs. All-in-All things are going very smoothly.
Today I complete development on the following for the game:
Pause Menu
Simple Map with Bosses Visible (Bosses get crossed off when beaten)
Game Controls listed in Pause Menu
Rare Items added to the Game (8 in total)
Rare Items shown in the Pause Menu (Get Crossed Off when Found)
Warp Stone added to the Game (Which activate once all (8) Rare Items are found) (Ability to Warp back to your cabin)
Balancing of Enemy Spawn
The game is getting close to being completed. I'm having a blast creating it. Once I get a couple more features added and some more testing/balancing I think we will be very close to releasing. I just want to make sure it is where I want it to be when I release it.








Rare Items


Warp Stones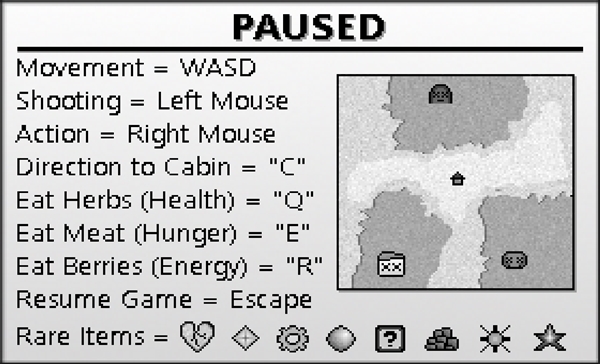 Pause Menu

Thanks again if you are reading this. Have a great day!