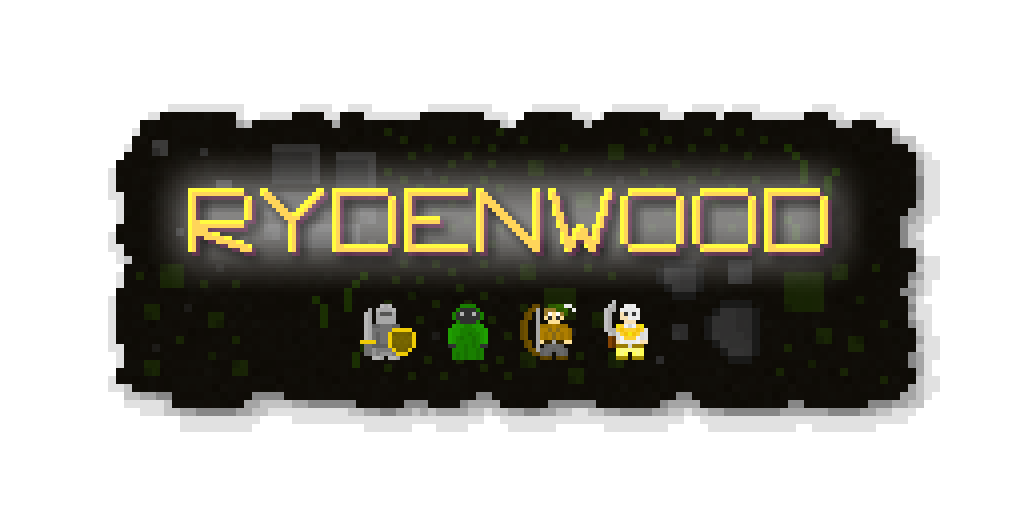 RydenWood
A downloadable game for Windows
A Single-Player, Retro, Pixel Art, RPG, Exploration Adventure.
Large World to Explore.
Playable Knight, Mage, Archer or Barbarian Characters.
Fight over 20 different enemies with Roll-of-the-Dice Proximity Combat.
Unlock and explore dungeons.
Collect potions and coins.
Level up your Player.
Day/Night Cycle
Controls and Information:
WASD/Arrow Keys = Movement
Space = Special Attack
E = Interact/Action
Q = Drink Health Potion
Hold M = View Map
Hold ESC = View Controls/Info

Carry Capacity -- -- --
The Player can only carry a certain amount of Coins before they need to Deposit them to the Bank. You can increase Coin carry capacity with Banked Coins using the Backpack Statue.

Banked Coins -- -- --
The Player must Deposit their coins into the Bank to use them. Once the Player has reached their coin carry capacity they should visit the Bank Statue to Deposit their carried Coins.

Game Save -- -- --
The Player can Save the game by using the Disk Statue. If the Player Dies they will return to their last Save point. They will lose all progress that was not saved. Hint: Save Often.

Change Character -- -- --
There are 4 Characters to choose from. Knight, Mage, Archer & Barbarian.
Knight and Barbarian are close combat with an increased defense.
Mage and Archer have a further attach range with a lower defense.
Player leveling is shared with all characters to feel free to try them all and find what you like.
Combat:
Combat automatically happens when close enough to enemies.
Enemies will also attack automatically if close enough to the player.
Keep your distance and win!
Don't forget the Space Bar for your special attack if you get too many enemies around you.
It's a life saver!
Things to do:
Increase the Player Level to increase Player speed, Player damage
& Player hit points.
Increase the Coin carry capacity to lessen travel back to statues.
Explore the world and unlock different areas.
Discover the desert and the sea.
Fight and Loot your way through different dungeons.
Can you find the hidden Power-ups?

-- Double Swords -- Increase your attack rate by double.


-- Ring -- Increase your health drastically.

-- Boots -- Increase your walk speed drastically (If not High Level already).
Game by: Mark Mauer
Additional Art by: Mason Mauer
Additional Art by: Kaelie Mauer Life is Short = Be Creative
Download
Click download now to get access to the following files:
Comments
Log in with itch.io to leave a comment.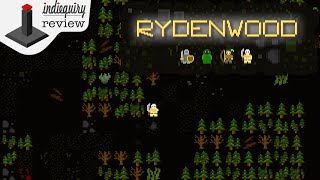 A cool Game Needs a cool Review https://youtu.be/KDNOh7tkxgI
This game good
I'm going to be RydenWood if you know what I mean ( ͡° ͜ʖ ͡°)
Absolutely epic little action adventure. I love the proximity combat as it makes for some really good strategy battles. The game world is immense and I found that if you check out all the nooks and crannies you are duly rewarded with excellent rewards. I think it's brilliant how one minute you can be dungeon crawling fighting all types of monsters and the next your out on the open seas battling sea monsters. I found the level progression to be extremely well balanced and quite rewarding. Overall this is a really nice indie surprise in a world swamped with games and not enough time to try them all.
very nice comments from a very nice guy. I cannot thank you enough for you support of my little brain-child projects. I love that you dug deep in this game when, as you stated, there a literally millions of other small indie titles to choose from. I will continue to bring indie games to the world. Life is Short = Be Creative - Thanks a million - 😀
Really strange design but I loved it. You've made a bunch of unique and exciting design choices in this one. I just wish it was a little less repetitive. But you have a super neat concept here.
Thanks! Strange is right. I agree it gets a little repetitive/grindy too. I'm glad you got some enjoyment out of it. It was a very fun project to create. Plus free is a good price to try something that might not be for everyone. Thanks for the feedback and thanks for playing 😁
What a nice little RPG, it may be strange but I love game with no main quest/plot where you just wander in the world, writing your own story. I did not play for a long time but I will certainly continue my journey :)
Thank you so much for the kind words. I love making strange little games that are open for interpretation. Thanks for playing :)