The Land of Alexandria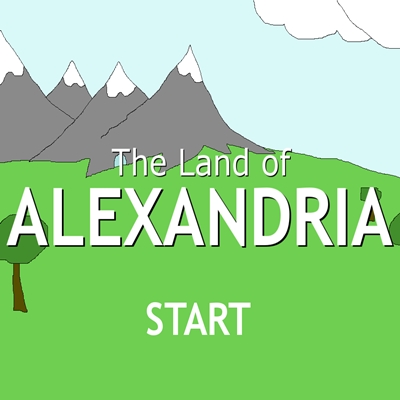 You play as a.....well....I'm not sure what you are? A green thing?
You need to rid the lands of the evil creatures.
Collect Hearts

So you can kill bad guys.

Collect Gems

so you can unlock doors.
The world is large and their is a Boss at the end of each level.
I made this game to practice game making so I didn't make it super awesome. I think I added way to many actors for my free version of Stencyl - LOL - The game seems to jitter. Oh Well. It's Free - I loved making it.
Presented by: JustWall Games


Created by: Mark Mauer
Concept, Art, Music, Sound FX, Programming
Soundtrack


Download
Click download now to get access to the following files:
The_Land_of_Alexandria.swf
22 MB